Cannabis Dispensary & Delivery in Arlington, VA
Welcome to Leafy Llama, your trusted partner for unlocking a world of premium cannabis products right at your doorstep in the vibrant community of Arlington, Virginia. Our mission transcends the conventional to provide residents with a safe, discreet, and reliable means to access the finest cannabis offerings. We are not just a delivery service; we are your gateway to an elevated cannabis experience, tailored to your preferences and desires. With an unwavering commitment to delivering quality, convenience, and personalized service, we're here to redefine what cannabis delivery truly means.
We offer a wide selection of cannabis products including pre-rolls, flowers, edibles, and specific strains like Indica, Sativa and Hybrids.
In the heart of Arlington, Leafy Llama stands as your beacon of cannabis excellence, dedicated to enriching your journey with products that resonate with your lifestyle. Our ethos goes beyond just convenience – we're here to offer you an encounter, a curated selection of cannabis products meticulously chosen to match the diversity of your needs. The lush world of cannabis holds treasures for relaxation, creativity, and exploration, and we're here to help you unearth them with ease. Contact us or shop with us today!
Step 2: Add to Cart & Checkout
Step 3: Take a Selfie with State ID
Step 4: Text your Selfie & State ID
Step 5: Provide Address & Time

- Marylovey137
Excellent experience. Best and easiest customer service and fast delivery. And most importantly…great products!
- Warren Daniels

"Amazing customer service. They are super nice and helpful. Quality is on point. Great prices and delivery was super easy. Highly recommended as I will be a returning customer."
- Chavo
First time ordering from them and am very satisfied with my gift. Labeled and packaged it correctly for me without even asking! Had a mask on during delivery, which show's amazing standards.
- Midnight Fire
The service is quick and very friendly gentlemen delivery service. Nice smooth great feeling. I will be a repeat guest. The flower gift was way beyond what was expected. HAPPY NEW YEAR !!!!! indeed yeah.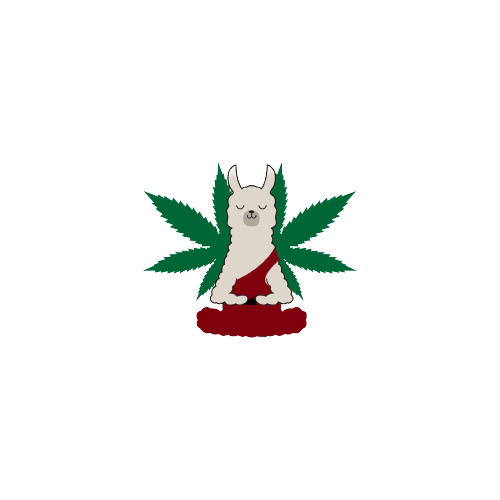 - E
I love it!! The whole process was quick and easy. Prices were on point too. Good quality and quantity. I will def be back!!!
- NCross1
Leafy Llama is dope! Very quick, flower is delicious and always very communicative. ❤️❤️❤️
- Bakari Evans
Definitely reliable source A++++ rating duhhhh
- Joey Reed
Excellent gifts & professional staff! My go – to in the DMV!!
Why Choose Leafy Llama for Cannabis Delivery to Arlington, VA
Our Cannabis Delivery Selection in Arlington, VA
We're Proud To Delivery Cannabis In Arlington, VA
Nestled just across the Potomac River from Washington, D.C., Arlington, Virginia, is a city that beautifully blends urban vibrancy with a strong sense of community. Its strategic location places residents within easy reach of the nation's capital, offering an array of cultural, political, and educational opportunities.
Arlington's diverse neighborhoods are known for their charm and character, from the historic districts with their well-preserved architecture to the modern urban developments. The city's commitment to green spaces is evident in its numerous parks, providing residents with places to relax, exercise, and enjoy nature. The jewel of Arlington's outdoor offerings is the expansive Arlington National Cemetery, a hallowed ground that pays tribute to the nation's heroes and offers a serene space for reflection.
Arlington boasts excellent educational institutions, including top-ranked public schools and prestigious universities. The presence of renowned institutions like George Mason University and Marymount University adds an intellectual vibrancy to the city. Additionally, Arlington's proximity to D.C. grants residents easy access to some of the world's best museums, libraries, and research centers.
The city's efficient public transportation system, including the Metrorail and Metrobus, makes navigating the region a breeze. This accessibility extends to Arlington's many diverse dining options, from trendy eateries to international cuisine, offering residents a culinary journey around the world. The lively neighborhoods are home to local shops, boutiques, and markets that contribute to a vibrant local economy.
At Leafy Llama in Arlington, we aren't just a cannabis delivery service; we're your gateway to a world of elevated experiences. As you explore the lush realm of premium cannabis, we stand beside you, offering curated products, personalized guidance, and discreet delivery. Embark on a journey that goes beyond convenience and discovers the art of tailored cannabis enjoyment. Place your order today and open the door to a world of refined exploration in Arlington, VA.
FAQ's | Cannabis Delivery in Arlington, VA
General Location
(No Retail STORE)
3301 M St NW, Washington DC, 20007
Phone : + 1 (571) 357-9468
Email : Leafy.Llama202@gmail.com
MON-FRI 09:00 AM – 10:00 PM
SAT-SUN 8:00 AM – 10:00 PM